In my last article I discussed what Omni-Channel Communications is in the collections environment, and the benefits of using Omni-Channel Communications in your collections strategy. In today's article, I'll discuss generational and regulatory considerations prior to launching your Omni-Channel Communications strategy.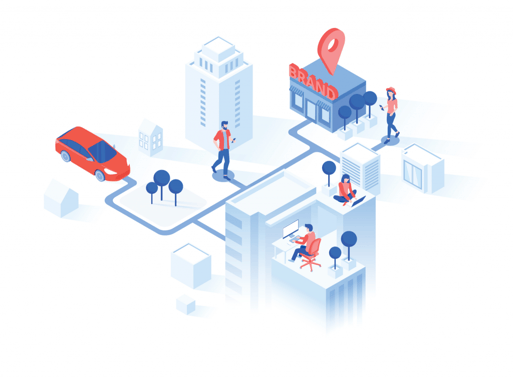 Generational Considerations
As I mentioned in my first article, it's all about the customer experience and communicating in a way that your customers want and are comfortable with. So, I would be remiss if I didn't address the generational implications of digital communications. Not 100% of your customer base is going to be comfortable with all channels. It is therefore important to identify the generation of your intended contact, because you may have to alter your methods based on the age of your consumer:
If you have any

traditionalists

in your membership- born prior to 1945, remember that they are 75+ years old – and will likely only respond to letters and phone calls

Baby Boomers

are between 56 and 74 years old – the older side may still be with the letter/phone call generation, but the younger ones will likely be texting, chatting, emailing, etc. But likely not Snap Chat, Instagram and some of the other social media sites.

Gen – X

– between 44 and 55 years old will likely be using all channels

Older Millennials

– 30-43 – will also likely be using all channels

Younger Millennials

– 24-30 years old – letters and phone calls will likely not work; you may need to use one or many of the other digital channels to communicate
Gen Z (iGen)

– 0-24 years old – hopefully, you won't have any of these in collections, but if you do (student loans?), letters & calls likely won't work here either, you'll need to concentrate on digital channels
Depending on the type of debt you are collecting, you may have more than one generation involved in the debt – for example a student loan (the student and their parent or grandparent). Therefore, you'll need to have a flexible enough system to allow for multiple communication channels per account.
Regulatory Considerations
As you move into various channels of communications you must first be aware of the laws/regulations that govern each channel and what entity governs each regulation. For all digital consumer contacts, you will need to be aware of FDCPA implications (if you are a 3rd party or if you have a 3rd party collect for you) and KYC (Know Your Customer) regulations prior to communicating with a consumer via one of these methods.
Phone (landline/cell) – TCPA (FCC)
Voice Mail – Ringless – TCPA (?) (FCC)
Email – E-SIGN, CAN-SPAM, (CTIA, FTC, CFPB)
Text/SMS – TCPA (FCC) CAN-spam? (CTIA),
Chat/Web Site – ADA – Title IV (FCC for Title IV)
Payment Portal – EFT Act, PCI DSS, NACHA
Social Media (Facebook, LinkedIn, Twitter, Snap Chat, Instagram, etc.) – CFPB/UDAAP
Consumer Financial Protection Bureau
Visit the CFPB's website here.
No discussion about consumers, finance and communicating with those consumers would be complete without at least a mention of the CFPB. As it relates to our topic today though, a couple of things to keep in mind:
In February, the CFPB provided some much-needed guidance on the first A in UDAAP, Abusive. If you will remember, UDAP used to only have one A – it stood for Unfair, Deceptive Acts & Practices. In 2010 when the CFPB came into existence, they added Abusive to UDAAP, but only defined what Abusive means in February this year. I'm not going to go into it in detail here (we could have a whole article on UDAAP alone), but I wanted to mention it so you make sure to look on the CFPB's web site for their new description on Abusive.
The Notice of Proposed Rulemaking for Collections may also include a nod to first party collections. Again, not going to go into the full NPR, but just to mention that the latest version of the NPR, that was released in August 2019 did mention first party. Now this may be just relating to what info can transfer between 1st

and 3rd

parties, or it may cover a wider area relating to 1PC. But if we look at historically what the CFPB has mentioned, they have mentioned 1st

party collections, and that they are interested in creating rules surrounding it. However, they have said that they are going to address 3rd

party first, as it is a bigger issue; AND the CFPB regulates the FDCPA, which needs modernization to address more up-to-date communication methods.
BUT – there is a big upside here too – the CFPB is acknowledging that consumers WANT to communicate through methods other than phone and snail mail. In fact, while writing up their preface to the most recent NPR, the CFPB stated:

"Communication technology has evolved significantly since the FDCPA was enacted in 1977. Today, consumers may prefer communicating with debt collectors using newer technologies, such as emails, text messages, or web portals, because these technologies may offer greater efficiency, convenience, and privacy." (Federal Register Vol 84 Issue 98 5/21/2019 –

https://www.govinfo.gov/app/details/FR-2019-05-21)
TCPA
More information about the TCPA is available here.
The FCC has confirmed that TCPA does apply to texts/SMS messages. So, think of a text as a call to a cell phone. Whatever approvals and consent you have to have in place for calling a cell phone, you must also have in place when texting.
Have a process for

revocation

of consent through all channels. Remember, you cannot dictate to the consumer how they MUST notify you of revocation of consent. You must allow them to revoke in any way that they feel is convenient for them.

Phone (including leaving a message for you)

IVR if you have that option set up

First Parties: Get express consent in your initial contracts for cell phone calls, texts, SMS, and direct drop voicemail. Make sure it states that these methods can all be used for all touchpoints including collections and third-party collections. Because consent

can

transfer to your third-party agencies.
Third Parties: Get express consent on your initial communication with the consumer, if you do not have consent via your first-party client.
If you have express consent and haven't communicated w/ the consumer recently on their cell, scrub via a data provider to ensure your consumer still owns that number.
What technology are you using to send your text messages? Some automatically generated process could be defined as an auto-dialer under the definitions in the TCPA.
CTIA
I'll just quickly mention the CTIA, because you will need to work with them if you want to license a short code used in texting. A short code is that 5-digit or 6-digit code you see advertised in the coffee shop that says: "text COFFEE to 12345 to start receiving texts about our weekly coffee deals". You can use a short code to communicate with consumers via text. You can either manage the inbound and outbound texts on your own, or there are many companies out there that will help you manage your texting communications. A few notes about the CTIA:
Non-Governmental, self-regulating association, members are carriers, equipment manufacturers, mobile app developers and more
They license and manage short codes used in texting/SMS (https://usshortcodes.com/)
If you are licensing a short code, the consumer must be invited to join
Consumer must be provided information as to what they are signing up to receive with the text message
Offer a clear opt-in
Confirm the opt-in
Offer an opt-out
E-SIGN Act
The E-Sign Act, passed in June 2000 allows the use of electronic records to satisfy any statute, regulation, or rule of law requiring that such information be provided in writing, if the consumer has affirmatively consented to such use and has not withdrawn such consent.
Need to be aware of when emailing to satisfy a writing requirement for consumer disclosure or other situations where a statute, regulation or other rule of law requires information relating to a transaction to be provided or made available to a consumer in writing.
Prior to obtaining consent, FI's must provide the consumer a clear and conspicuous statement informing the consumer of certain rights.
Ask your legal team!!
In general, provide an opt-out mechanism for all digital communication methods, even if not required. Don't lose site of the fact that the FDCPA still applies for third-party collection agencies when using digital collections. If you wouldn't say something in person or on a recorded line, don't say it digitally either.
As we are entering a more digital world, the class action attorneys are out there looking for more ways to sue banks and collection agencies, so don't give them a reason to do so. Have complete policies and procedures written on your Omni-Channel Communication strategy, and on each method of communication you intend to use. Make sure all employees are properly trained on any new communication methods they will be involved with.
And finally, make sure that you have included all digital/omni-channel communication methods in your audits. Whether you are a bank who needs to audit your third-party agencies, or if you are an agency doing self-audits. You will undoubtedly need to update your auditing process to allow for the new digital channels.
Linda Straub Jones is a Sr. Account Executive for NeuAnalytics. She has over 30 years of experience in the financial services industry, specializing in the compliance, rules and regulations that impact collections.
NeuAnalytics' Integrated Support Platform is a software-as-a-service platform built by recovery professionals specifically for the recovery industry. Our diverse toolset helps you monitor and manage your external vendors by leveraging the data you already have, but can't utilize/access, giving your team simple, effective controls over a very complicated process. Contact NeuAnalytics now to see how quickly you can start leveraging the data you already have to boost your receivables recovery without sacrificing quality and compliance.